International Classic Car Exhibition
Exhibit at Classic Expo
We can only report positively. It is noticeable that the Classic Expo is not only viewed, but that there is also real buyer potential.
The scene's biggest names and renowned dealers will be having a tête-à-tête at the Classic Expo in Salzburg.
The coveted international industry meeting place offers around 44,000 square meters of space for exhibitors from a wide range of departments. In recent years, Classic Expo has regularly attracted several thousand classic car fans to Salzburg. The international classic car fair benefits from Salzburg's cross-border catchment area and therefore offers the best conditions for renowned dealers and clubs from home and abroad.
The excellent reputation of the fair among experts and visitors, as well as the purchasing power and interest of the fair visitors, combined with the profit from the catchment area that extends beyond the borders of the country, make the international classic car exhibition the perfect platform for you as an exhibitor.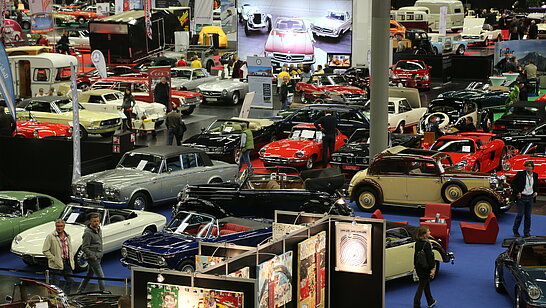 Exhibitor information 2021
Services & Downloads
Location details
Messezentrum Salzburg is the largest multi-functional event venue in Salzburg. Find all details about the premises, halls and exhibition area here.