International Classic Car Exhibition
Exhibit at Classic Expo
We can only report positively. It is noticeable that the Classic Expo is not only viewed, but that there is also real buyer potential.
The scene's biggest names and renowned dealers will be having a tête-à-tête at the Classic Expo in Salzburg.
For 20 years now, the international Classic Expo in Salzburg has been a focal point for lovers of classic and vintage cars of all kinds; for people who appreciate quality and a congenial opportunity for car enthusiasts to meet, browse and discuss their shared passion. Exhibitors and visitors alike benefit from the expo space available in around 10 halls and on outdoor concourses, as well as from excellent infrastructure and great connections to the public transport network.
Every year, the wide range of cars, parts and services is appreciated by over 20,000 visitors from home and abroad. The sophisticated mix of premium dealers, private sellers, a well-stocked parts market, special shows and high-powered side events is what makes the Classic Expo such a popular and nostalgic gathering for the rustiest pastime in the world!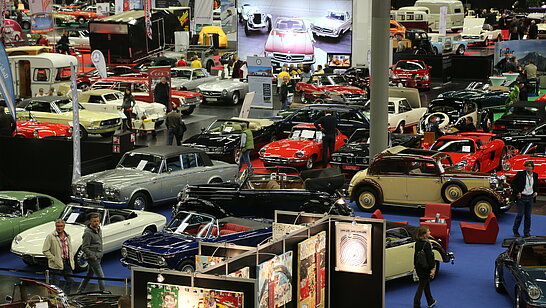 We've been part of the show for years now, and always been happy with the quality of the event and the public it attracts. We've noticed the market in Salzburg has remained constantly strong, and there's never been a fall-off of interest in special cars.