Programme
Join us on a journey through time and experience the interaction of technology and aesthetics in their purest form!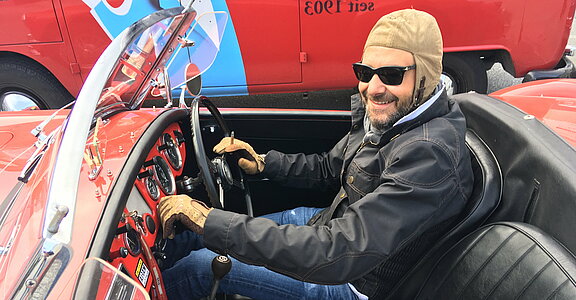 Salt & Oil Rally
With the starting signal in the Salzburg Exhibition Centre, the regularity rally leads through the entire county with all its scenic attractions. Past the rugged rock faces of the Alps, impressive natural water features and over gentle hilly landscapes, the rally guarantees a maximum of driving experience and feeling.
Start: Friday, October 14 at 4pm
Finish: Saturday, October 15 at 3pm
Each in the courtyard (outdoor area) of the Classic Expo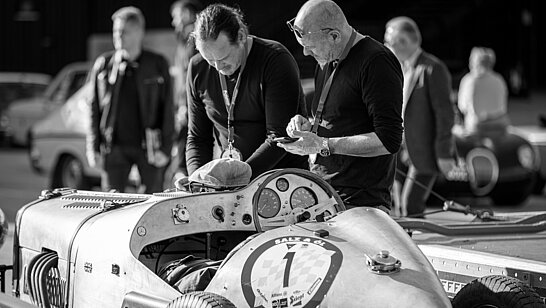 Exciting auction
Saturday, 4pm | Hall 1 | Dorotheum
Who is the highest bidder?
As one of Europe's largest auction houses, Dorotheum will, as it does every year, be auctioning off classic cars, creating an amazing atmosphere and making classic car enthusiasts' hearts beat faster.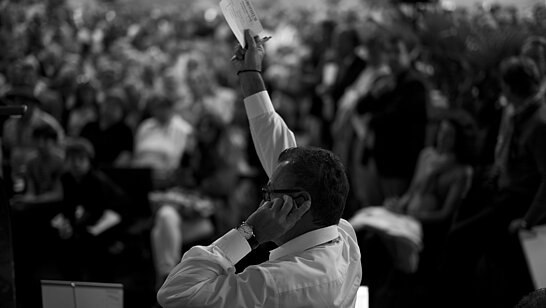 Symphony of Racing Engines
Saturday 10am & Sunday, 11am | Courtyard | IGFC
Put your hearing to the test as various historic racing machines start their engines. A special kind of audio experience sends you back in time in an instant. Which engine is characterized by which sound character? Be there when various motorcycle oldies give an acoustic sign of life!
Special display 2022
Extravagant two- and four-wheelers are in the spotlight