Special displays
Also this year the Classic Expo emphasises two special shows, which make the hearts of four- and two-wheel fans beat faster:
60 YEARS JAGUAR E-TYPE
& 75 YEARS VESPA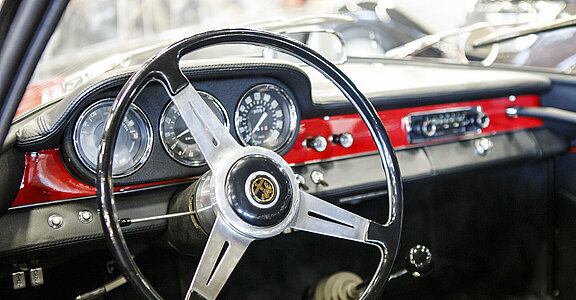 60 Years Jaguar E-Type
Aerodynamicist and aeronautical engineer Malcolm Sayer, together with William Heynes and Abbey Panels, developed the Jaguar E-Type. On March 15, 1961, the new car was unveiled at the Geneva Motor Show. The Jaguar E-Type was a sensation, with the 3.8 liter six-cylinder in-line engine with 269 hp it reached 240 km/h and accelerated to 100 km/h in 7 seconds. Values that 60 years ago were only achieved by Italians twice as expensive. More than 70,000 of all models and engine variants were built by the end of production. The Jaguar E-Type is a design icon and as sensational today as it was 60 years ago when it was presented.
75 Years Vespa
The history of the probably best-known motor scooter began in 1946, when Enrico Piaggio commissioned his chief designer Corradino D'Ascano to build an inexpensive vehicle. This original Vespa "98" was to be economical and easy to drive. It was followed in 1948 by a small van, the three-wheeled "APE-the Bee," which was tailor-made for Italy's farmers and tradesmen. In 1957, Piaggio even built a car, the Vespa 400. The special show follows the traces of the cult vehicle for many generations.